Day & Night Skincare Combos
Show Menu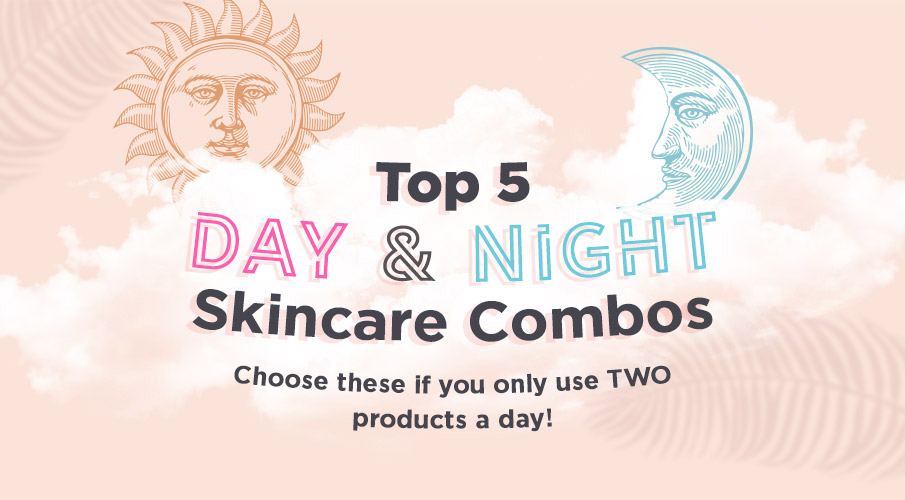 These combos will win your heart! Moisturizers are perfect for mornings because can go under makeup. Serums are best for nighttime - their thicker formulas are full of active ingredients to recharge skin while you sleep.
THE LIGHT-AS-AIR COMBO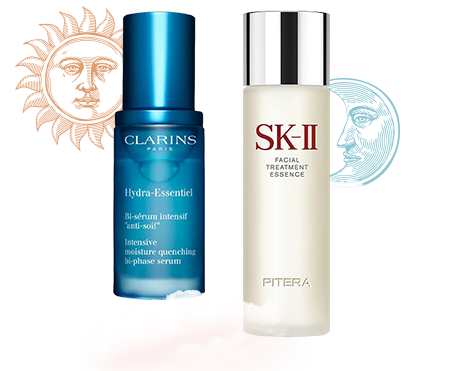 To feel like there's nothing on skin
Use a light cream in the morning for that slick, refreshing feeling that's never greasy or heavy. Before you go to bed, splash on miracle Pitera for overnight brightening and toning. The formula is so lightweight, you'll forget you applied it.
THE SMOOTHING COMBO
To get rid of fine lines
Bouncy skin = youthful skin! This combo works in tandem to restore elasticity and smooth out skin. The replenishing emulsion can be applied under makeup in the morning to tone and tighten during the day. And the corrective serum will go to work while you sleep so you can wake up with visibly firmer skin.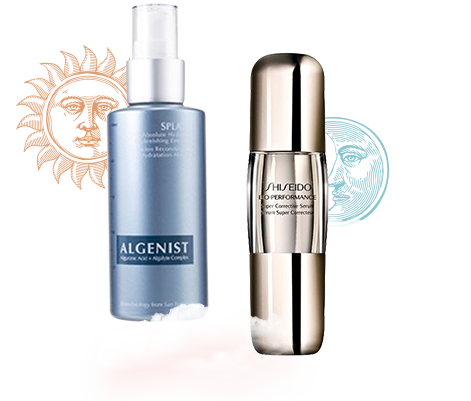 THE HYDRATION COMBO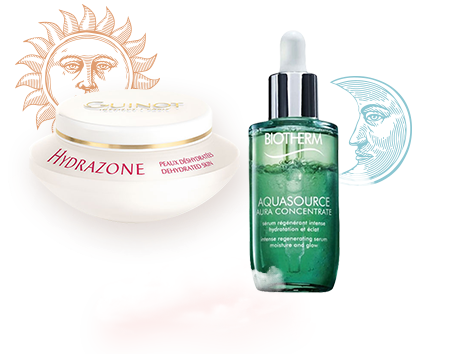 To quench thirsty skin
Got sandpaper skin? Start your mornings with a hydra-infused cream that will keep skin moisturized till nighttime. Just one layer of this cream will make skin feel baby-soft again. Then top up with an overnight regenerating serum before bed to keep skin quenched till morning!
THE BRIGHTENING COMBO
To fade discolorations
Banish acne scars, dull skin, and discolorations with this brightening combo! The all-over lotion makes skin look radiant during the day while the Potent-C Serum uses Vitamin C to heal and speed up cell turnover during the night. Over time, the marks on your skin will fade until they're invisible!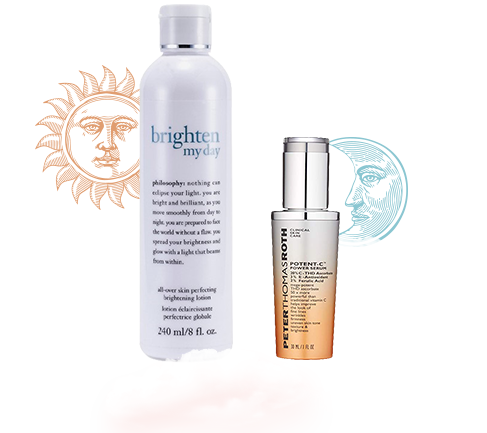 THE BLEMISH-TACKLING COMBO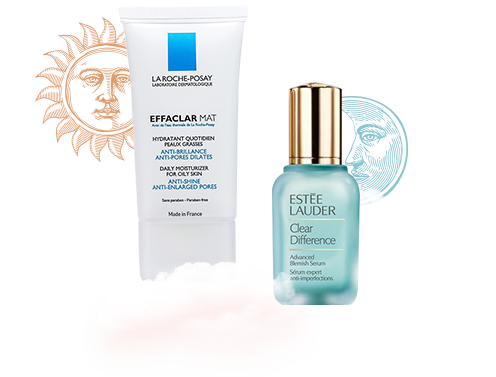 To clear up troubled skin
Need to zap zits fast? Pair this mattifying, oil-controlling daily moisturizer with a powerful nighttime ally, an Advanced Blemish Serum, to fight off excess oil and bacteria! Oily skin will love the way it re-balances lipid levels in the skin.