Show Menu

20 Makeup Must-Haves
For Crazy Busy People
Always in a hurry? Whether you're on a tight schedule or you can't be bothered to obsess over foundation, there are days when there's just no time to follow your favourite makeup routine. For all you busy peeps out there, these on-the-go makeup picks are a must. Not only are they easy to use, but they're guaranteed to make you look your best - just faster.
HASSLE-FREE FACE
For people who don't have time to buff and blend (that stuff takes time!), stick foundation is the way to go. No need to fiddle with brushes or sponges - these babies can be drawn on like a marker and then blended out with your fingers. It's so easy, a four-year-old can do it.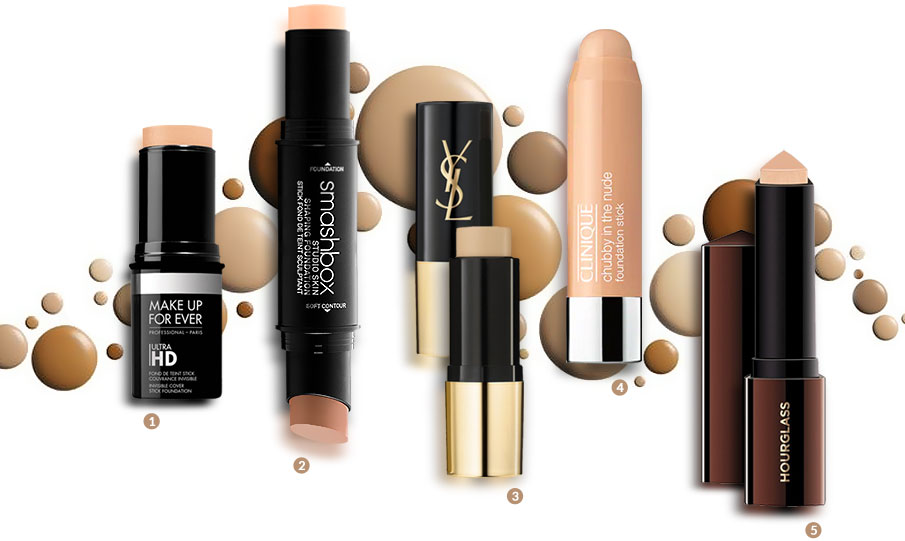 3. Yves Saint Laurent All Hours Foundation Stick
With its natural matte finish and easy blendability, this one is definitely a keeper. Oily skin will like it too, because it keeps the T-zone under control while adding a healthy glow to the rest of your face.
ONE-STEP CHEEKS
A swipe of highlighter or a healthy flush can bring your whole face to life. But some products wear off so fast, it's like you never applied them at all. The best thing about the following stick highlighters and blushes is that they'll really stay put. Check them out!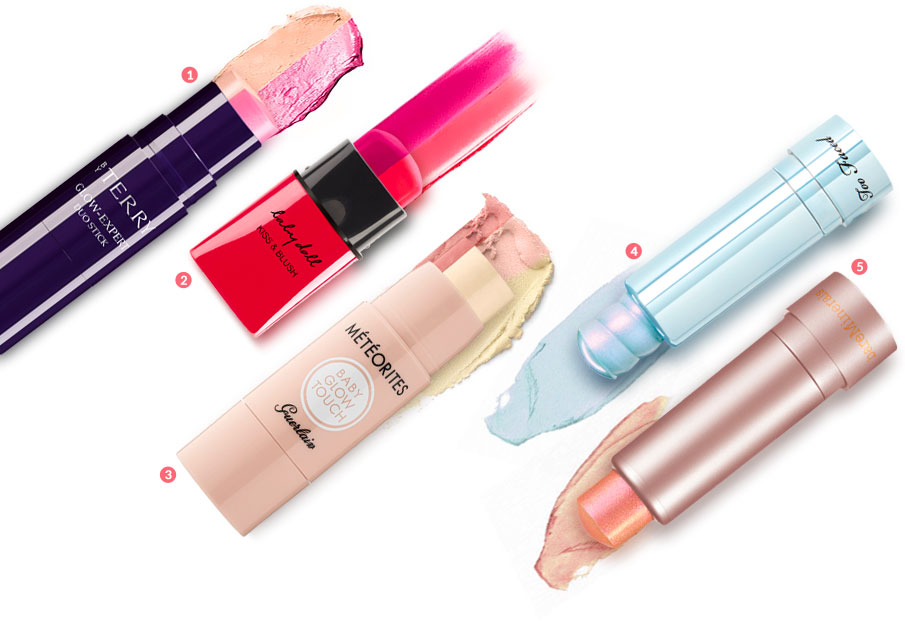 2. Yves Saint Laurent Baby Doll Kiss & Blush Duo Stick
Hello, amazing colour payoff! One swipe gives you two complementary colours to blend in with your fingers. In a pinch, it can even double as a lip stain. Perfect for lazy days when you still want to look on top of it.
INSTANT EYES
Blending four different shades to get the perfect cut crease is so time-consuming. Instead, try these super convenient eyeshadow sticks! These handy dandy products can be drawn all over the lid for a shimmery glow, and darker shades can double as eyeliner. Bonus: no need to fiddle with a brush!
1. Yves Saint Laurent Full Matte Shadow
Liquid eyeshadows can look difficult to master, but the key is to apply with a light hand. Spread a thin layer on and pat with a finger to blend for low key gloss and definition.
Creamy, dreamy, and oh-so-velvety, this NARS stick has pitch-perfect texture and layers on beautifully on skin. The shades are striking and flattering for most eye colours, so grab your favourite and go!
5. Kevyn Aucoin The Loose Shimmer Shadow
Roll-on eyeshadow is the height of chic. Pro Tip: If you're not using primer, apply this directly after foundation so that the loose powder has a base to adhere to.
3. Laura Mercier Caviar Stick Eye Color
So many colours, so little time! Mix and match from over 25 shades for everyday elegance. The formula resists transfers and creasing, so you can get 6-8 hours of wear out of them, no problem.
SEXY LIPS
Lipstick can be hard to apply when you don't have a mirror. That's why you should have one of these in your pocket at all times, in case you need that middle-of-the-day touch-up, sans mirror.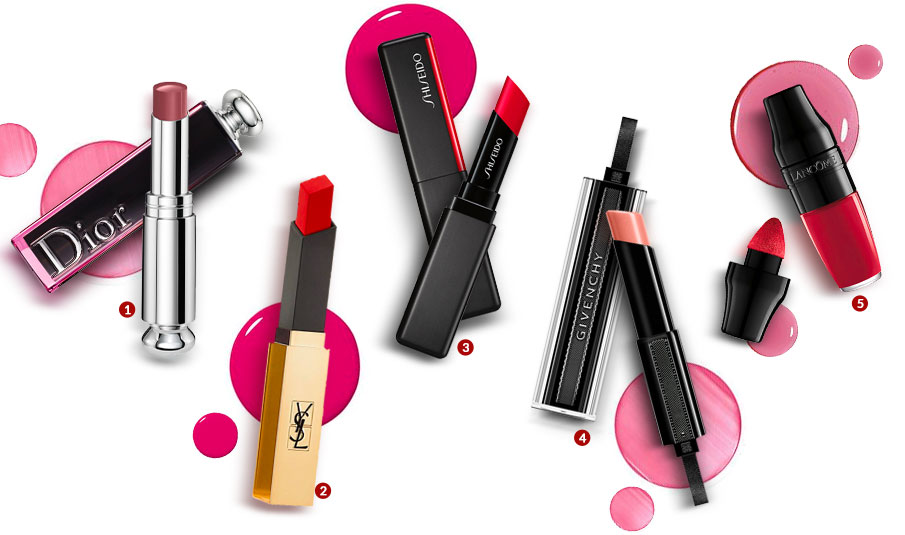 1. Christian Dior Dior Addict Lacquer Stick
The next generation of lacquer sticks is here, and the packaging is to-die-for. Shiny lips are making a comeback this year, and we love them because they're totally foolproof. Even if you apply slightly outside your lip line, it won't look sloppy.
5. Lancome Matte Shaker Liquid Lipstick
This one is cute and easy to carry around. Plus, the versatile sponge applicator is perfect for creating a just-bitten look on your lips, or adding a gradient contour.
3. Shiseido VisionAiry Gel Lipstick
The shades are super flattering for all skin types and the lighter-than-air gel texture manages to stay super pigmented. After it sets, it stays up to 6 hours without reapplication for marathon-ready wear.