5 Winning Serum & Moisturizer Duos
Show Menu

Visualize your perfect skin. There's a perfect duo just for that! Forget the time-consuming 10-step skincare routine and just focus on the results you want. If you want to achieve long-lasting results fast, the key is to layer your products so they have maximum effect with minimum effort.
BRIGHTENING DUO
Best for: Dull Skin
Banish sallow, dull skin overnight with this brightening and exfoliating duo! Cosmedix Simply Brilliant Serum is enriched with plant-based brightening ingredients to fade dark spots and discolorations, while Dermalogica's PowerBright moisturizer shields skin from damaging UV rays while simultaneously controlling melanin production. With both working together, you'll have all bases covered!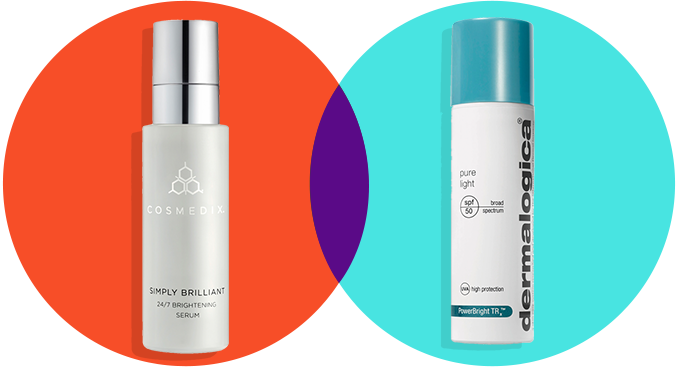 CosMedix
Simply Brilliant 24/7 Brightening Serum

MOISTURIZING DUO
Best for: Parched Skin
When skin is thirsty, layering products actually allows you to maximize the different types of emulsions your skin can absorb. This is more effective than depending on just one product. Start with Skin Ceuticals Hydrating B5 to promote tissue repair and replenish nutrients. This preps your skin to absorb more moisture from your next product, Peter Thomas Roth Water Drench Cream, which is filled with water-binding hyaluronic acid in three molecular sizes.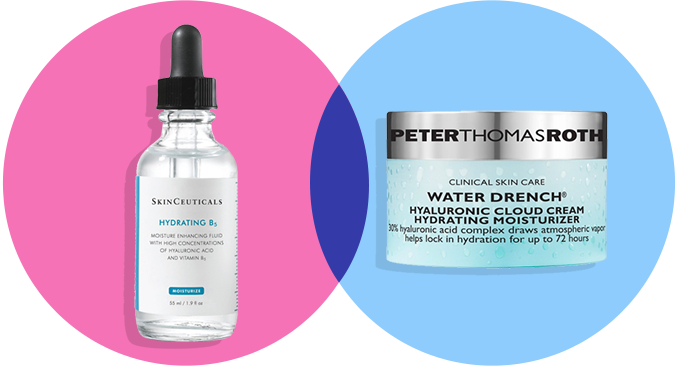 ANTI-AGING DUO
Best for: Fine Lines
When it comes to fine lines and wrinkles, the best defense is a good offense. We love Lancome Genefique for its high-performance ingredients, which promote the production of youthful proteins in skin. Next, pat on Shiseido Benefiance Cream to unlock the power behind Kombu-Bounce, a Japanese algae derivative that increases skin resilience and plumpness. Together, the two can tackle and fend off the first signs of aging.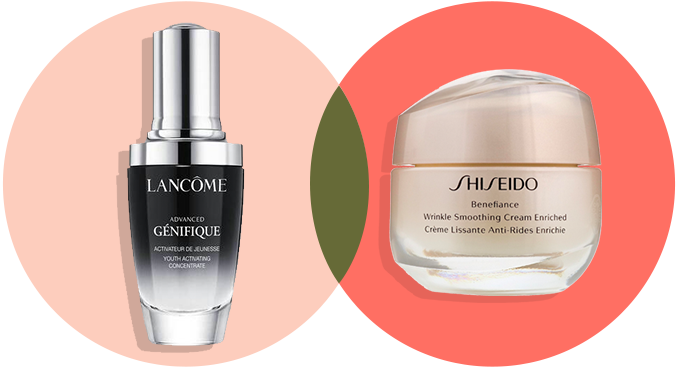 Shiseido
Benefiance Wrinkle Smoothing Cream Enriched

ACNE-CONTROLLING DUO
Best for: Troubled Skin
Keeping flare-ups under control is a never-ending quest, but with this duo in your arsenal, it's a cinch! Start with Dermalogica Clear Start Booster, which contains salicylic acid as your first line of defense against breakouts. Next, apply Mario Badescu's award-winning Buffering Lotion for some fast-acting control of any whiteheads that might have shown up overnight. Talk about instant results!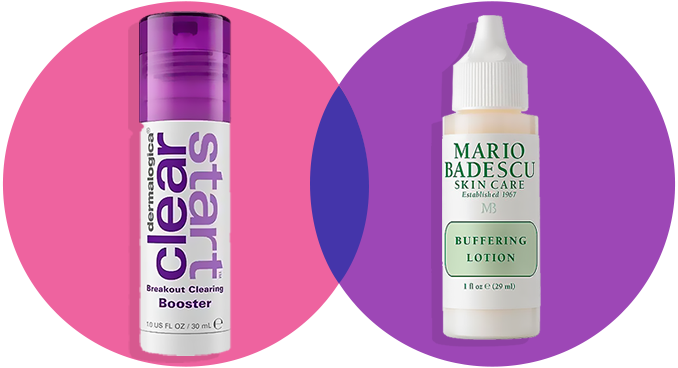 CALMING DUO
Best for: Sensitive Skin
Redness, itchiness, and flakiness can flare up at the worst of times, particular if you're travelling to a different city or you're going through some changes in your life. To counterbalance that, treat yourself to a nourishing oil like Clarins Face Treatment Oil - a super popular pick for skin that need some extra TLC. Follow up with La Roche Posay Cicaplast Balm, which uses the hit ingredient Madecassoside to soothe skin irritation.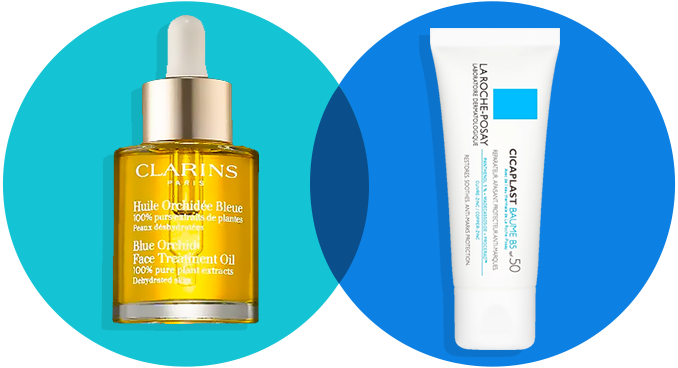 Clarins
Face Treatment Oil - Blue Orchid (For Dehydrated Skin) (Packaging Random Pick)