Top 5 Christian Dior Fragrance you must have for Christmas and 2023
Show Menu
Perfume is one of the best ways to show your personality, also one of the best way to impress people at work and your date. Because olfactory stimulation create big impact on memories.
This is why the best Dior perfumes are perfect for everyday use or special occasions. These Dior perfumes are available in the fragrances of floral and woody with warm and sweet punches.
We picked the 5 best dior perfumes of all time, as chosen by our beauty editors. All aim to make you feel eau so sophisticated. No matter how old you are, you will grab the attention of your acquaintances for sure.
Christian Dior Perfume Pickup
Fragrance finds from the House of Dior that's notorious for its elegant, sophisticated blends. Crafted from the finest ingredients, these fragrances are complex, refined, and really do last the distance.
Have a read, pick the fragrance that speaks to you, then go and smell it IRL - it may just be your new signature scent.
Star of the game: Miss Dior Eau de Parfum
The series is definitely the star of the game.Perhaps the most famous perfume from Dior.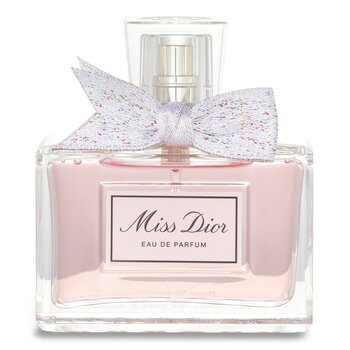 It reveals the femininity of a sensual floral. Combined with the beauty of Grasse Rose and the boldness of Damascus Rose, wrapped in a fresh Calabrian Bergamot - this scent will leave you lovestruck.
It's handcrafted with Rosewood from French Guiana and Pink Pepper. The bottle is gorgeous with its thick crystal and the iconic silver bow.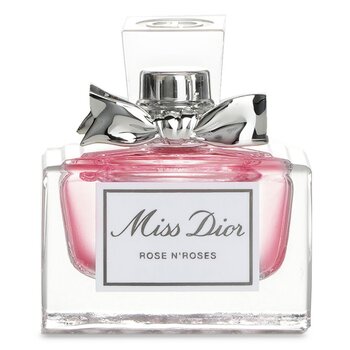 There are also Christian Dior Miss Dior Rose N' Roses Eau De Toilette. So fresh and dewy, with a little bit more citrus and musky feel. This is the one perfume for soft yet strong modern women at work.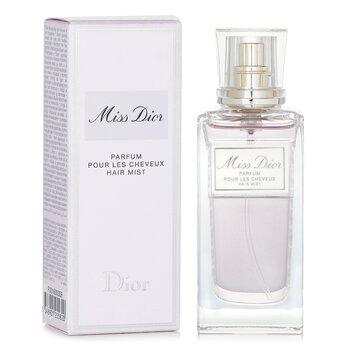 Feminie and seductive, yet not overpowering. A must have in every woman's wardrobe. If you are new to Dior Fragrance and want something lighter, go for their hair mist.
Aquatic Freshness: Christian Dior Diorissimo Eau De Toilette Spray
If you like enchanting, delicate scents - this one's definitely for you. It's perfect for spring and works well even in winters.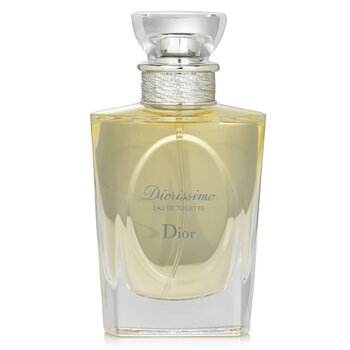 So classic floral fragrance builds up by ylang ylang and jasmine. Long lasting sophisticated scent take an aquatic twist with lily notes and aquatic essence. Great for day time wear, especially younger women to wear at work. Refreshing yet subtle and elegant.
Another classic: Christian Dior J'Adore Eau De Parfum
A very popular and great choice for daytime wear. Floral notes including jasmine, freesia, and ylang-ylang blend with slight fruity undertones to create a clean and bright perfume.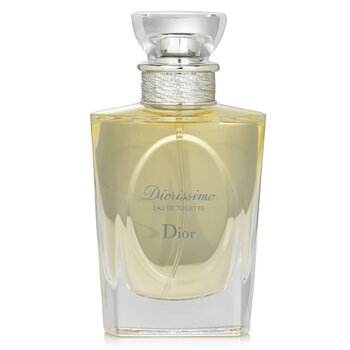 The floral notes open up with a bit of a water aroma attached to them. I get lots of ylang-ylang, jasmine, orchid, and freesia. The rose really never was noticeable to me in this fragrance.
While the flowers dominate the fragrance overall, there are fruit notes in here to help balance things out.Mainly, plum and melon. J'adore is a softer perfume, though, not weak and it will indeed last 8+ hours on one's skin.
Seductive Vanilla: Christian Dior Hypnotic Poison Eau De Toilette Spray
As intense and bewitching as a magic potion, this mysterious perfume is a must have for mature women in winter evening events.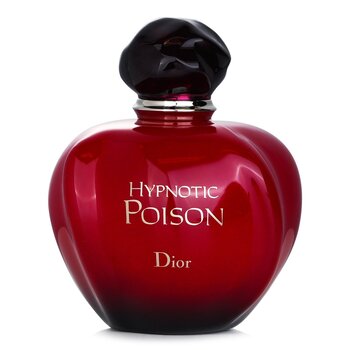 Warm, complex. seductive. This is one sexy fragrance and includes notes of sandalwood, vanilla, musk, almonds, moss, and many more. There are many flankers from the Poison line of perfumes and this is the best of the bunch.
The vanilla and almond lead the way and offer a sweet, creamy, and nutty aroma. Sandalwood provides the main support, along with another sweet creamy note, in coconut.
Hypnotic Poison is quite bold and will last all day on one's skin, without any issue. This is a warm and enveloping scent, so, be careful with over-spraying at the office or such places.
Just Stay Addicted: Christian Dior Addict Eau De Parfum Spray
If you're wondering which perfume lasts longest, this Dior number is a top contender that will stick around from dusk until dawn. Bold, confident, comforting, and nostalgic, just go party in it and get everyone addicted to you.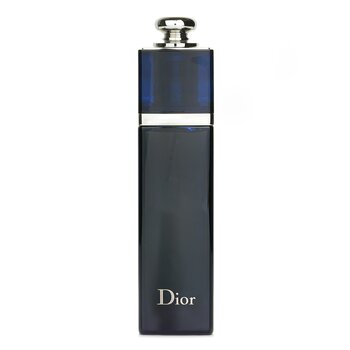 Addictive by name, addictive by nature - Dior Addict EDP is an intoxicating, seductive scent that will have you coming back for more (in our case, much more). Not for the faint-hearted, this fragrance demands to be noticed with its lingering blend of fresh mandarin leaf, floral jasmine sambac, and creamy bourbon vanilla.
Something to consider before buying
Getting the wrong fragrance can be so frustrating, we know it too. So wrap up with some reminders
Concentration & Longevity
The longevity and quality of the perfume depends on the concentration. A higher fragrance concentration usually contains less alcohol and high levels of perfume oils. You will want an EDP for a whole night out.
Notes And Occasions
Choosing a perfume suited to a particular occasion helps set the tone and mood right.
Work: It is best to opt for lighter fragrances in formal office spaces where people spend time in close proximity. Fragrances like spicy, woody, and citrusy are considered confidence boosters and work wonders for your mood.
Daytime: For casual day time commute and running errands, pick something floral, citrusy, or earthy. Preferably, Eau de toilette or Eau de cologne as they work better during the daytime warmth.
Night-Time: Sultry fragrances like honey, vanilla, or chocolate work better when the air is cooler.especially for eventing meetups with friends. However, if it is an after-work event, pick woody, oceanic, or patchouli notes
Romantic scenes: Opt for something sexy, fruity like peach, sweet honeysuckle, spicy or musky.
Wedding Or Party: When attending parties or weddings, you may be around many people, so best opt for Eau de parfum. The fragrances perfect for such occasions are vanilla, fruity, floral, spicy, or citrusy.