[Lash Serum Pickup]Get Ready for Best Lashes Naturally!
Show Menu
There's just something about full, fluttery lashes that instantly awakens the face. Big, beautiful lashes will act like a mini eye-lift and widen eyes to make lids look less heavy and more awake.
We rely on mascara to get volume for lashes, but we forget to enhance our natural set! We might even harm it with the wrong removal technique.
We can redeem this with Lash Growth serum from brands like Grande Lash and LashFood for stimulating growth. If you already have big natural lashes, nourish them with lash conditioner from RevitaLash and RapidLash.
Curious about what is a lash serum and do lash serums work? Read on!
What Are Lash Serums?
Lash serums are growth-enhancing formulas that stimulate lash growth! Apply regularly to extend the telogen phase of growth, lengthening the lash growth cycle. This will keep lashes thicker and stronger.
Although few ingredients stimulate new lash growth-bimatoprost, the active ingredient in prescription-only Latisse, is the major player. For Over-The-Counter products, they are packed with amino acid essential to healthy fortified lashes.
Lash Growth Serums vs Lash Conditioners
Lash growth serums help grow new lashes, add thickness, length, and density. Lash conditioner, on the other hand, is for people who already have ample lashes and are looking to moisturize them.
You may want to use a lash conditioner with lash growth serum to maintain and condition the new lashes that are growing. Preventing breakage and bring hydration to newborn lashes.
Remember to apply these formulas on clean lashes.
How Does Eyelash Serum Actually Work?
Hair is made up of protein, over 80 percent keratin protein to be exact. And eyelash growth serum, they include protein to repair your brittle lashes under the name "Peptides". It can nourish, condition, and strengthen frail and brittle lashes.
Now Latisse is only available through prescription, we can still enhance our eyelashes and eyebrows with Over-The-Counter choices. Some of them are even approved by dermatologists.
Scroll down to see our pickup for best eyelash growth serum and lash conditioner.
Lash Growth Serum Must Haves!
Best Overall: Grande Cosmetics GrandeLash MD (Lash Enhancing Serum)
An updated serum for eyelashes to enhance the beauty of eyes, packed with combination of vitamins, antioxidants, and amino acids. This award-winning, ultra-rich conditioning formula nourishes short, brittle, or damaged lash.
The addition of hyaluronic acid provides an extra boost of hydration to the shaft of lashes. Makes them appear not just longer, but visibly thicker and with increased volume.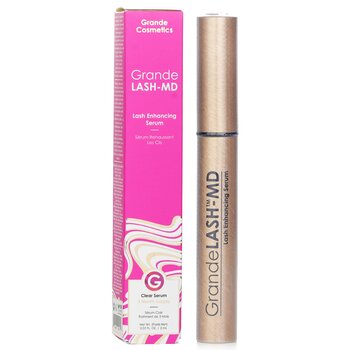 Proven to stimulate the natural growth of luscious lashes, it create thicker, longer, darker & healthier-looking lashes in 4-8 weeks. And one product already has three months' worth Grande Lash Serum!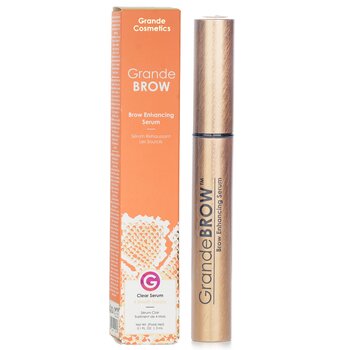 They also have the best serum for eyebrow growth: Grande Cosmetics (GrandeLash) GrandeBrow (Brow Serum).
Cleaner Pick: LashFood Phyto Medic Eyelash Enhancer (3 Month Supply)
Aim to transform your lashes in 8-week with plant based formula, this high-potency lash enhancing serum is formulated with Phyto-Medic Complex containing revolutionary medicinal herb extracts.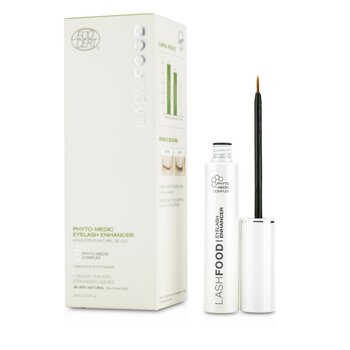 Blended with Soy Protein to reinforce brittle lashes, condition and soothe lashes with lavender water. Loaded with Arginine to promote the ideal environment for optimal lash growth.
What makes it a better choice, it is suitable for contacts and lash extensions! If you also have thinning brow issues, treat yourself with this LashFood Lash & Brow Enhancer Serum Duo for fuller brows.
Full Protect: Skin Research Laboratories NeuLash Professional Lash Enhancing Serum
If you want to both improve the condition of your current lashes and help protect them from future damage, swipe on NeuLash Professional Lash Enhancing Serum. Developed with patented Active Eyelash Technology to improve the weak appearance of eye lashes.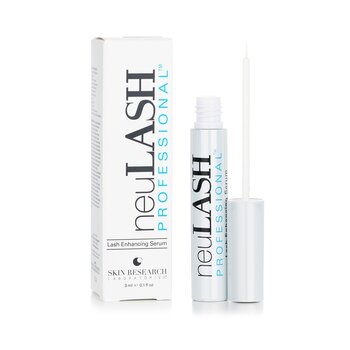 Formulated with sodium hyaluronate that retains 1000 times its weight in water for best hydration. Amino acids & bioengineered peptides strengthen while panthenol improve flexibility. Infused with Pumpkin seed extract to stimulate growth for fuller-looking, more voluminous lashes.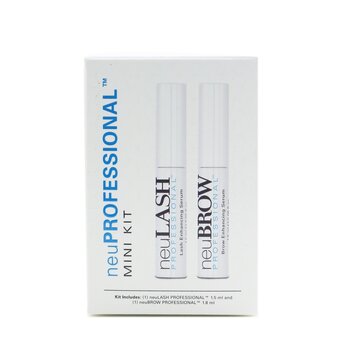 If you would like to try on tester size first, NeuProfessional Mini Kit has Lash serum and Eyebrow serum coming in mini size.
Lashes need conditioning too!
Aim for strengthening: RevitaLash Advanced Eyelash Conditioner
This Advanced Eyelash Conditioner from RevitaLash is formulated with peptides and botanical for the best conditioning benefits. Effective in preventing breaking and brittleness, keeping your lashes soft, supple, and strong.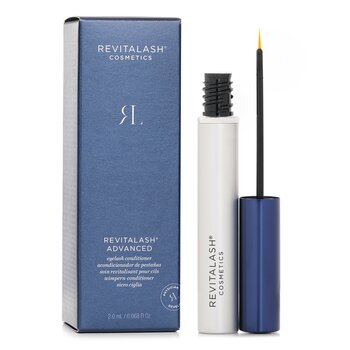 Visibly improves the condition of your lashes within six-weeks. It might be slightly expensive, but worth every penny.
Best Multitasking: RapidLash Eyelash Enhancing Serum (With Hexatein 1 Complex)
A high performing serum aiming to rejuvenate your lashes. Formulated with paten Hexatein 1 complex, polypeptides, essential proteins and vitamins. Effectively hydrate and revitalize your lashes.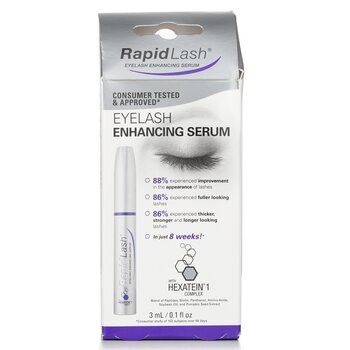 It works equally well on your brows too. So it definitely is the best serum for those who want less product in their skincare and makeup routine.
A little lux: Christian Dior Diorshow Maximizer 3D Triple Action Lash Primer Serum
The Diorshow series give effective mascaras, they also created the Lash Primer Serum that works well with their makeups. A great primer is the key to a flake-free lash look after all.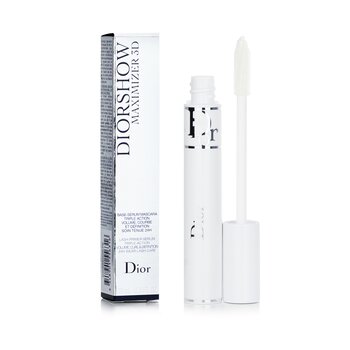 As a lash treatment and a priming mascara all in one, and enriched with Pure WhiteTM complex to reveal the optimal color & intensity of lashes. This serum plumps, curls, lengthens and enhances the look of your lashes before you apply a coat of your black mascara.
It boasts a new air-pumped texture that coats each lash with a dense, airy layer. It helps intensify the effects of mascara for immediately oversized lashes. Delivering 3 times more volume & 90% more curl.
If you experience any negative side effects, like itchy, red eyes, unwanted hair growth in areas the product repeatedly touches, darkening of the eyelids, reduced eye pressure, or permanently increased iris pigmentation, discontinue use immediately and see a doctor.