Estee Lauder top 5 skincare product you must have
Show Menu
Estée Lauder, the founder of the international beauty business that bears her name, can only be described as a true visionary, innovator, and role model to many.
Estée cleverly combined her instincts on what women wanted from their beauty products along with her natural selling ability and intuitive marketing efforts.
The launch of the first luxury anti-wrinkle cream began with this true skincare innovator, creating exceptional results. And the product line of luxurious skincare grew from there.
Estee Lauder Advanced Night Repair Series
The real must have series of the brand is the Advanced Night Repair. Ideal for anyone with tired, lack-luster skin that is in desperate need of a boost. The whole series have so many star products. We pick up two for you.
Advanced Night Repair Intense Reset Concentrate
A must have energy boost gel cream in your purse.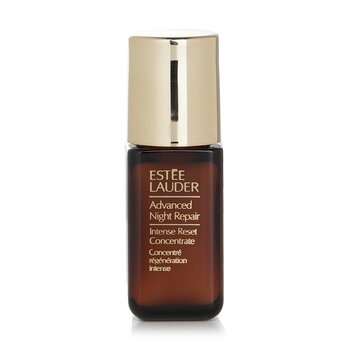 Estée Lauder Advanced Night Repair Intense Reset Concentrate is a cooling gel-cream that soaks into the skin quickly, offering intense hydration.
If your skin is showing signs of stress, this soothing serum contains 15x concentrated hyaluronic acid to penetrate deeper through the surface layers of your skin soothing and revitalizing in the process.
Advanced Night Repair Synchronized Multi-Recovery Complex
In just 3 weeks, theEstee Lauder Advanced Night Repair Serum, will make your skin look younger, plumper and more radiant.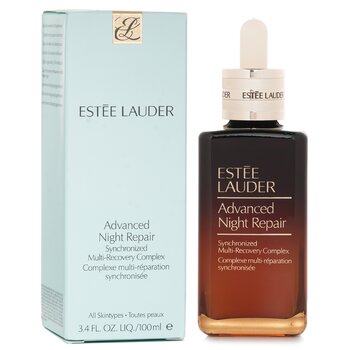 Antioxidants fight all key signs of aging. Skin is strengthened and the skin renews at nighttime while you sleep. Provides 72 hour hydration, and keeps skin comfortable all day long.
Estee Lauder DayWear Series
Soothe and refresh your skin during day time, also effectively energize and brighten your skin. Revealing bright, bouncier skin.
DayWear Multi-Protection Anti-Oxidant 24H-Moisture Creme SPF 15
As the best selling moisturizer of Estee Lauder, this fast-absorbing cream delivers 24-hour hydration, while a super antioxidant complex supports the skin's natural defenses against environmental factors.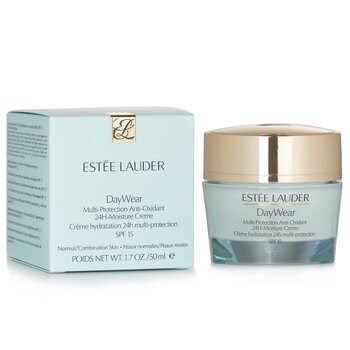 Promoting a smooth and youthful contour, removes fine lines to prevent and defend against the first signs of aging. Safeguard skin with advanced broad-spectrum sunscreen and UVA defense
Estée Lauder Resilience Multi-Effect Series
Drench your complexion with intense moisture and restore a radiant-looking glow. Infused with a triple peptide complex to soften the appearance of fine lines and wrinkles and protect the skin against environmental aggressors.
Resilience Multi-Effect Tri-Peptide Face and Neck Creme SPF 15
As Estee Lauder best signature face and neck repair cream that helps get rid of dehydrated skin, fine lines, and wrinkles.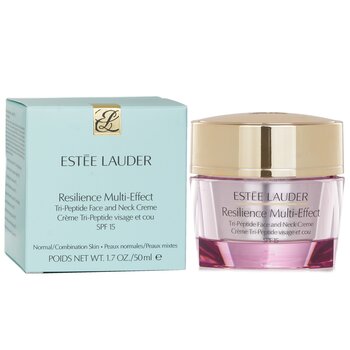 The Estee Lauder Resilience Multi-Effect Tri-Peptide Face and Neck Crème is an intensely nourishing, multi-effect moisturizer with a Tri-Peptide complex to bring out skin that is radiant, plumped, supple and resilient.
Lightweight and silky smooth, the formula helps to tone and firm the facial contours for a plump and revitalized appearance.
Estee Lauder Perfectly Clean Series
DayWear Multi-Protection Anti-Oxidant 24H-Moisture Creme SPF 15
Perfectly Clean Multi-Action Foam Cleanser/ Purifying Mask
A clarifying cleanser that doubles up as a face mask, Estée Lauder's Perfectly Clean Foam Cleanser/Purifying Mask is ideal for normal or combination skin types. The foaming cleanser rinses away traces of makeup, skincare and impurities to leave the complexion feeling fresh and clean.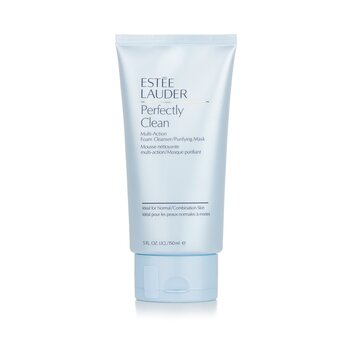 Botanical extracts seek to nourish and balance the complexion and unclog pores, promoting a calm, clarified visage. Use the multi-tasking formula 2 ways as your daily cleanser or twice a week as a 3-minute purifying face mask.