[2023 skincare must have]Your Skincare Routine Revamp Guide
Show Menu
Skincare ingredients trend come and go like clothing trends.Different ingredients comes into the spotlight every quarter, some stay and become staple ingredients like Argan oil.
It's tough to decide which ingredients are actually worth mixing into your skincare routine and which just aren't worth the hype.
According to "Who what wear" and "Trendalytics", we wrapped up some gentle skin barrier-supporting ingredients that focus on rebuilding and soothing skin.Rather than active ingredients trending in 2022, that sloughing off skin cells.
In 2023, care for yourself with these trending skincare ingredients with our product pickup. Read on to learn more!
Top 6 Trending skincare ingredients to focus in 2023
Linoleic Acid: Drunk Elephant F-Balm Electrolyte Water Facial
Linoleic acid, also known as vitamin F, keeps finding its way into new product formulations.
This polyunsaturated fatty acid is essential to supporting your epidermal barrier. It helps skin retain water and stay moisturized for longer. It's inflammation reducing effect makes it also one of our beauty editors favorite ingredients, promising you acne and sensitivity free skin .
And formulate it with other barrier replenishing ingredients, for example sodium PCA, plant squalane, five forms of ceramides, omega fatty acids & powerful antioxidants. Form the Drunk Elephant F-Balm Electrolyte Water Facial.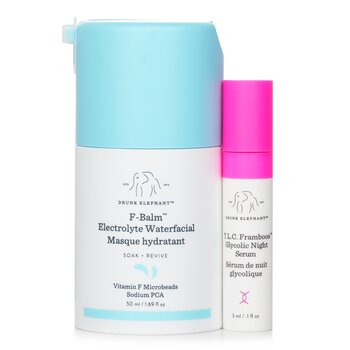 This cooling, quenching overnight facial mask that is clean and free of harming ingredients. Must have for overly parched skin, effectively remove signs of damage. Skin becomes softer, smoother, dewier & brighter.
Colostrum:Epicuren Colostrum Hydrating Mist
It might be a bit new to you. This ingredient is the first breast milk that the body produces during pregnancy. And this major ingredient in 2023 is of course collected from pasture-fed, healthy & antibiotic-free cows.
As a major key to a healthy skin barrier, it's packed with protein, fatty acids, and nutrients. Colostrum is seen in various products including serum and moisturizing gels.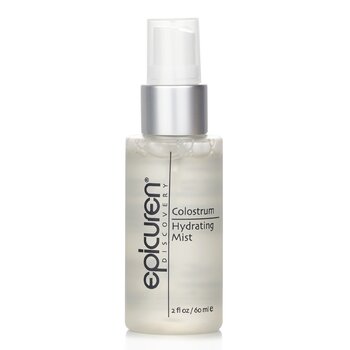 If you are looking for something to use on the go, Epicuren Colostrum Hydrating Mist is the one for you. Colostrum blended with Glycerin, a potent water-soluble compound to deliver deep moisturization and nutrition. This spray is also a good neck, and decollete skin care product.
Kombucha:Fresh Black Tea Kombucha Facial Treatment Essence
One of the trending healthcare and skincare ingredients for 2022 is going to stay around for 2023. Kombucha isn't just everyone's favorite drink for gut health, but also for your skin health. Packed with B vitamins and lactic acid, it strongly repairs the skin barrier and brightens skin.
And the best kombucha skincare has to be Fresh Black Tea Kombucha Facial Treatment Essence. This highly-concentrated, anti-aging facial essence features a lightweight, silky liquid formula.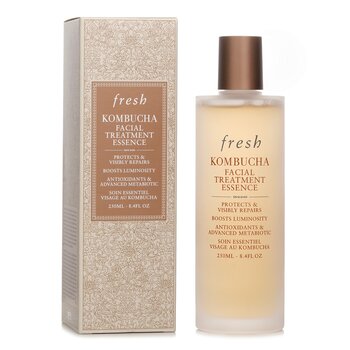 Formulated with mandarin peel extract to even out skin tone and Kigelia Africana fruit extract to refine skin texture. Provides daily antioxidant & anti-pollution protection, also softens the look of fine lines.
Algae:Dermalogica Age Smart Daily Superfoliant
Another hot ingredient for 2022 is staying around for 2023. Algae includes kelp, seaweed, red algae or spirulina on an ingredient list, they're all types of algae.
Packed with proteins, amino acids, lipids, and other vital nutrients that your skin needs to be at its best.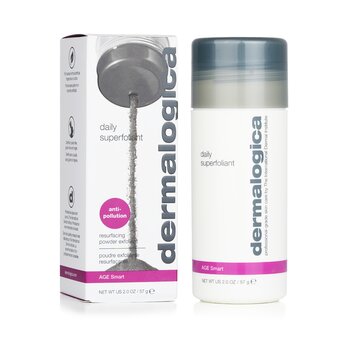 Dermalogica Age Smart Daily Superfoliant elevates it with a few notches with enzymes, alpha-hydroxy acids, activated charcoal, niacinamide, and tara fruit extract to deeply cleanse, exfoliate, and detox skin from environmental pollutants.
Sea Fennel: Fresh Lotus Youth Preserve Rescue Mask
Sea fennel kind of looks like oceanic tumbleweed, and it's starting to gain momentum in the skincare sphere. This plant is packed with compounds like vitamin C, fatty acids, minerals, and phenolics.
This ingredient is meant to nourish, moisturize, and restore barrier function, as well as protect your skin from pollution and other harmful free radicals. Formulate it with kombu seaweed, red algae & lotus seeds, then you have the popular Fresh Lotus Youth Preserve Rescue Mask.
This creamy 5-minute SOS facial mask for tired skin is the must have for party animals! Strongly hydrate and refine skin complexion, keeping your skin energized and radiant.Grab one for Christmas and new year now.
Blue Tansy: Bjork & Berries Blueberry & Blue Tansy Restoring Face Oil
Blue tansy comes from a family that exhibited biological activities like cytotoxicity and antimicrobial activity. Itself as an ingredient gained popularity in skincare for its proven anti-inflammatory and wound healing properties.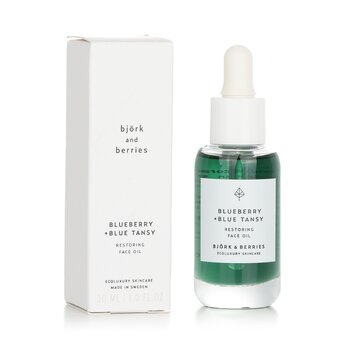 Sooth your irritated skin to eliminate itchy and dehydration with this Bjork & Berries Blueberry & Blue Tansy Restoring Face Oil. Formulated with Swedish organic blueberry seed oil protects, calms & strengthens skin.
Carried by wheat germ oil, a nourishing oil with one of the highest natural levels of Vitamin E & over 20 different proteins, vitamins, essential fatty acids & minerals to restore dry & sensitive skin. This is the facial oil you only need to survive dry winter.