La Mer Must Haves to bring some luxury into your life
Show Menu
La Mer is one of the skincare brand names that you will alway link to luxury and indulgent. Constantly in the wishlist of beauty editors, celebs, and skincare influencers.
This near-constant sold-out brand is invented by aerospace physicist Dr. Max Huber to treat burns he sustained after a lab accident. Solving his skin irritation and redness.
But with some prices starting in the three digits, it's not every day you decide to add a little La Mer to cart. You want to know what's actually good before swiping your credit card. So to answer one of the most frequently searched beauty questions of the Google era-"Is La Mer really worth your money?"
Our beauty editors have wrapped the answer and some answers for you. And the answer is a big YES!
"The Miracle Broth"
That magic burn-healing elixir is the brand's proprietary "Miracle Broth". The top-secret formulas featuring naturally healing ingredients created through the fermentation process. Fermentation is the key to break nutrients down to "micronutrients" for easy absorption.
Formulated by ingredients from the pristine sea area, such as sea kelp, plant extracts, vitamins, and minerals. What's more, it's gentle enough for all skin types, including sensitive skin.
This miracle elixir is then infused to every product by four phenomenal forms.
Original form for the famous Creme de la mer
concentrate form for brand's serum and concentrates
Crystal for for Genaissance de la Mer series
Encapsulated form for brand's beloved The eye concentrate
Realizing the protective potential of antioxidants ahead of his time, Max chose a simple ingredient as an ideal complement to Miracle Broth - Lime. And formulated "Lime tea", as the result of a one-month slow-extraction process used to unlock antioxidants from the citrus fruit's outermost peel.
Young ladies start light anti-aging today
OK, Creme de la Mer is the star product. But before you skip everything to Creme de la Mer, there are some nice products that are friendly to your savings and your skin. So hear me out for that.
La Mer The Cleansing Foam
A creamy gel cleanser with clean, fresh and light fragrance, Giving you porcelain skin without drying out skin upon rinsing. Such a la Mer hidden gem that don't cost as much.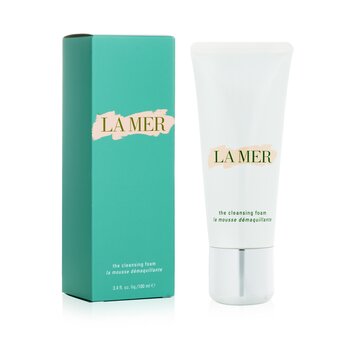 Formulated with trending sea algae fibers & white pearl powders to polish your skin. Then revitalize and replenish with "Miracle Broth", "Deconstructed Waters" and Tourmaline. Gently purifies and calms delicate skin. Drawing out impurities and excess oil.
La Mer The Tonic
Classic toner can be boring, and this toner feels more like a face essence than a deep-cleansing toner, with more heft, bounciness, and moisture than water. Pat it on after cleansing with "The Cleansing Foam" and it instantly softens and nourishes skin.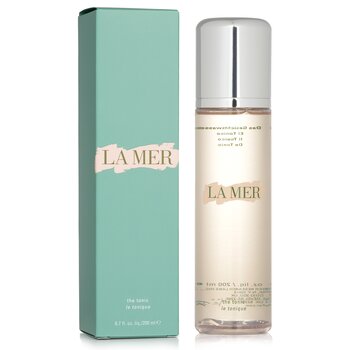 Formulated with a blend of marine-rich ingredients works to make you feel so good. Instantly delivers a burst of refreshment and calm with patented "Miracle Broth". Leaving you with a glowy complexion without a lot of time and money.
La Mer Crème de la Mer
Can the most hyped product live up to its price tag? We think it is a yes. This high-performance revitalizing facial moisturizer dissolves into dry skin immediately. Instant moisture and no more redness. Brightening up your skin with a small amount makes it actually worth the money.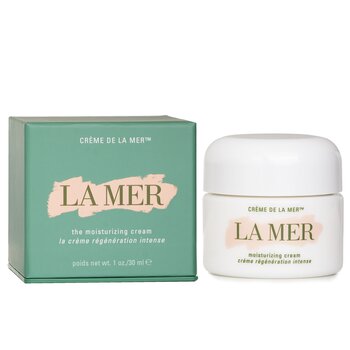 Formulated with "Miracle Broth" and "Lime Tea", this fine, ultra-rich cream delivers healing moisture, daily protection, and energized natural repair!
At first touch, sensitivities and redness look soothed. Dryness disappears. With daily devotion, skin feels firmer, lines and wrinkles are visibly diminished. A more uplifted, rejuvenated contour emerges.
Powerful women self-love time
You rise to the top, then you look back and see the glowy skin of the younger colleagues. Work, stress, environmental factors battered your skin. But you have the resource and power to redeem your young and radiant complexion with Crème de la Mer and our next pickups.
La Mer The Regenerating Serum
Regenerating is absolutely the correct word for this dreamy serum that seemingly works overtime to refresh and hydrate sensitized skin. With lines and pigmentation reduce within weeks! If the price tag look a bit high, remember this investment is absolutely worth it.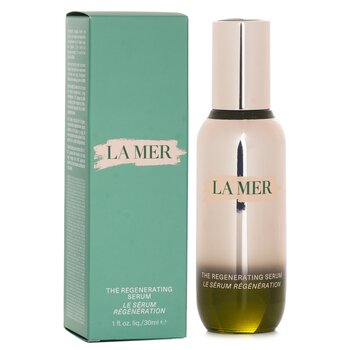 Developed with advanced science and powered by "Miracle Broth", super-fine texture delivers highly-concentrated ingredients deep down into your skin. Rapidly reduces the appearance of wrinkles & fine lines with collagen boosting formula. Enhanced with "Lime Tea" for antioxidant power to fight free radicals, keeping skin radian evenly toned and elastic.
La Mer The Hydrating Infused Emulsion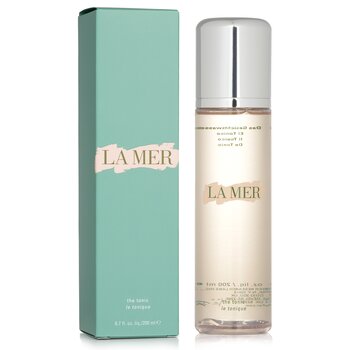 Another luxury skincare that live up to its name with no doubt. This fine emulson deeply hydrates and nourishes with brand patent formula. It immediately soothes redness and irritation, leaving your complexion plump and smooth, and even helps absorption for rest of the skincare routine.
La Mer The Eye Concentrate
Fine lines around the eyes is what makes you look old. And puffy eyes make you look tired. A big no for powerful women at work. And you need this Eye Concentrate.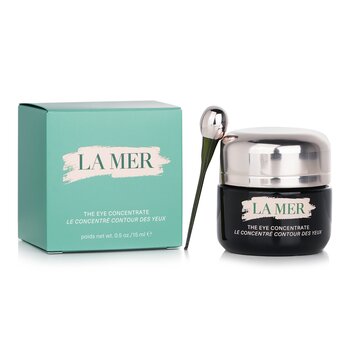 It might not be the best choice for removing dark circles. But when it comes to puffiness and fine lines, this is the product you need. Revitalize your skin with patent Miracle Broth, the encapsulated form ensures continuous release of nutrients. Your contour get firmer everyday.
Massage with the wand applicator for extra power on removing puffiness.