[Haircare pro tips] Stop breakage with Redken Extreme
Show Menu
Hair breakage can be caused by stress, diet, wrong product, bleaching and color treating and more. Learn what may be causing your hair breakage and how to stop it.
Hair breakage has many different causes. Healthy hair depends on an inner cuticle with overlapping scales that keep your strands together.
When these scales fall apart, your hair can get dry and eventually separate, leading to damage. This causes breakage, along with other symptoms, such as frizz and dryness.
Tips for Healthy Hair
To prevent future hair breakage, consider the following hair care tips:
Wash and condition your hair daily, but gently.
Use strengthening and repairing hair care products
Don't overprocess your hair
Trim your hair regularly
Comb your hair with natural bristles / special designed combs
Style your hair without stressing it to much with tight elastics and extensions
Eat a nutrient-dense diet to make sure your hair gets all the nutrients it needs.
What Over Processed Hair Looks Like?
When hair is overprocessed, your hair shaft becomes porous and dense, making it harder to style and maintain. It will lay in several directions and be prone to cowlicks and flyaways.
Over Processed hair can't be completely fixed. Damage to your hair shaft can't be treated, culticles just won't lay completely flat anymore
The texture also won't be the same anymore. Some pieces of hair may look straight while others look crimped or curly after too much processing. All these make Over Processed and Breakage prone hair extremely hard to manage and style.
But this can still be fixed to a degree. Regaining soft hair after heat or chemical processing is possible.here are plenty of things you can do to make your hair easier to manage while you wait for new undamaged hair to grow in. Read on to learn more!
Choose the right shampoo and conditioner
Hair care you choose can make or break your hair style dream. Look for products that are right for your hair type and target any problems you have, such as damage and split ends.
Try to avoid shampoos with harsh ingredients, such as ammonium lauryl sulfate or sodium lauryl sulfate. And remember, cost doesn't necessarily indicate the quality of a product.
Redken offers very cost effective choices for all hair types, including breakage prone hair. Experts from Redken suggest using the whole system for promising results. And this is backed by many more stylists, that Redken products work best as a whole system.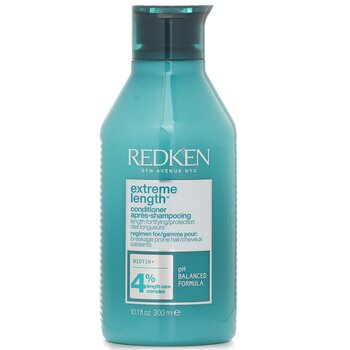 For breakage prone hair, Extreme Length System is the one you look up to. Formulated with Biotin, Castor Oil & Redken's Length Care Complex, it gives strength to your locks, reducing split ends and damage. The Extreme Length system is here to reduce breakage for 73%.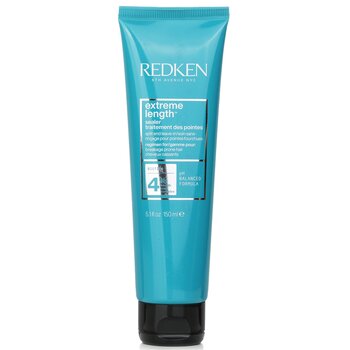 Seals in moisture and reinforce scale bonds with Redken Extreme Length Sealer. It helps reduce breakage to help you achieve your longest, strongest hair yet. Long hair with split ends make it look frizzy and messy, this treatment visibly reduces the appearance of split ends by 78%.
If your hair needs some extra strengthening and fortification, try out the Extreme Strength System. Formulated with 3D Repair Complex contains proteins, ceramide, & lipids to repair & strengthen hair. Reinforces cuticle, protects resurfacing and prevents breakage.
These two systems help to fight against five types of damage including chemical, thermal, mechanical, and surface damage as well as hair breakage.
Hair breakage is now a thing of the past. Along with regular trimming to remove split ends, caring damaged hair at home now becomes as easy as ever. No more snapped hair even if you are low-maintenance on haircare.
Get salon-grade deep conditioner
Moisturizing your hair with salon-grade moisturizer under handling of professionals for extra support. Restores broken links on the cellular level in your hair shaft to make them stronger. If salon treatment is pricey or you don't have the time to do so, Strawberrynet gets everything you need ready for you.
How to keep bleached hair strong?
Bleached hair can look dry and weak, it might even become straw-like. Your hair actually gets extremely porous. When air dried, the texture becomes incredibly crisp. If you really need to bleach it, go to a salon for professional handling and remember tips below.
During Bleaching or Chemical Treating
Make sure your colorist is always using bonder in the coloring phase. This can help seal cuticles, providing moisture and support to your hair. If you hair is over processed already, look for something with extra strength and protection.
After Bleaching
Nourish your hair with silicone-free hair care to gently cleanses the hair and scalp while it strengthens and nourishes your mane to restore shine and softness. Redken Extreme Bleach System is designed just for this.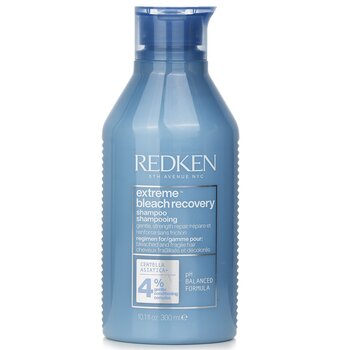 With Cica as key ingredients and foamy lather, Extreme Bleach Recovery Shampoo gently cleans away impurities without stripping hair, and calming your scalp at the same time. Loved by influencers, this is the cure for treated brittle hair.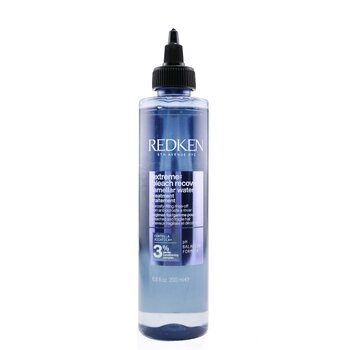 Then condition your hair with Extreme Bleach Recovery Lamellar Water Treatment. This rinse-off treatment features a liquid, warming texture that instantly penetrates hair cuticle to fill porosity. So hair becomes less brittle and easier to manage. This is also suitable for heavily colored hair.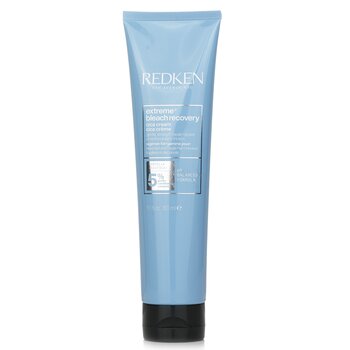 This leave-in Extreme Bleach Recovery Cica Cream repairs and nourishes the hair from the inside out to increase strength and resilience between bleaching and highlighting services. Redken's Gentle Conditioning Complex improves hair's smoothness and visibly reduces the appearance of split ends.
If you still experience hair breakage after making changes to your diet and hair routine, it may be time to see a healthcare professional to rule out any underlying medical issues. Please bear in mind this article is not medical advice.