6 Best moisturizers picked for you!
Show Menu
Dry skin is always causing us lots of trouble, we love a good moisturizer. For many, it's the final step in a skin-care routine, and whether you're looking for a lighter option to wear during the day, or a souped-up version for an overnight glow-up, we've tested countless formulas.
Whether you've got dry, oily, or combination skin, We have products tested out for you.Here, we've rounded up the 6 best face moisturizers (the crème de la cream, if you will).
Here, you'll find a moisturizer for every skin type and concern to help you find the moisturizer of your dreams.
Why use a facial moisturizer?
If you are still skipping moisturizer like the old me, get a moisturizer today. Because it revitalizes and replenishes your skin, and you're hurting your skin everyday.
Overwashing your face will ruin the natural water balance of your skin. Irritant and environmental stress will cause sensitivity. Not to mention the ability for skin to keep moisture drops as we age.
Optimized moisturizing reduces skin problems. Aside from reducing the chance of developing extreme dryness or oiliness. Using a daily moisturizer ensures that the skin's blemishes are camouflaged. Because optimized moisture can reduce redness.
Hydration is not Oily!
If you aren't sold on moisturizer because you are afraid of oily feelings, you are not alone. In fact many people confuse oil with hydration.
We now have really great formulas and ingredients offering potent hydrating effects without making skin sticky. Hyaluronic acid and squalane are some good examples.
Proper hydration balances oil and water in the skin. And further supports a stronger barrier which then helps curb oil production. If you still have worries, pick a gel moisturizer or sorbet texture moisturizer.
Top 6 Moisturizers Pickup
All rounder: Embryolisse Lait Creme Concentrate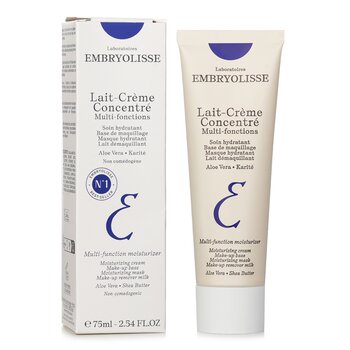 Whether your skin is dry, sensitive, or normal, "this moisturizer is a cult classic. It's particularly beloved by makeup artists who wax poetic about its ability to double as a primer or a makeup remover.
Contains Hydrolyzed Soy Protein & Aloe Barbadensis for anti-irritant, offer soothing & conditioning benefits. It calms redness and dryness for ladies; and minimizes irritation after shaving for men.
Hydration reinforces skin's natural barrier function that protects against free radicals. Leave skin calm, soft, youthful and comfortable.
Best Lightweight: EltaMD AM Therapy Facial Moisturizer
The texture of this moisturizer is milky and lightweight, but it also packs a surprisingly intense dose of moisture that lasts all day or night. Must have if you just cannot withstand stickiness like me.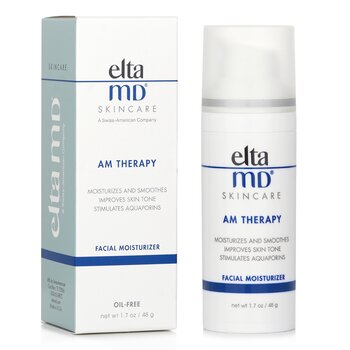 Contains Hyaluronic Acid to boost moisture absorption & retention. Blended with anti-inflammatory Niacinamide (Vitamin B3) to reduce redness. It's great for acne-prone skin, or even severely dry skin.
Loaded with Willow Bark extract to gently promote cell turnover without causing irritation, make it work so well for post-procedure skin. Infused with antioxidant Vitamin C ester to combat free radicals. Removing signs of aging and refining complexion.
For Normal to Dry Skin: Skin Ceuticals Emollience
Formulated with an exclusive selection of extracts and oils, this rich, restorative moisturizer nourishes and hydrates the skin to restore and maintain proper moisture levels. It's ideal for dry or sensitive skin that's in need of some extra attention.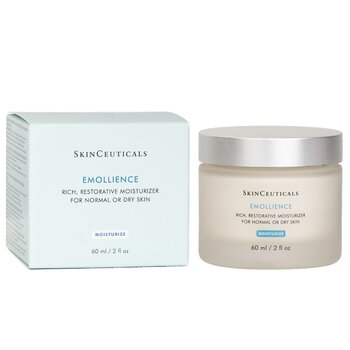 3 nutrient-rich Brazilian sea algae nourish skin, while oils of grape seed, rose hip & macadamia replenishes moisture.
Apply it once or twice daily to your face, neck and chest. With continued use, you'll notice smoother, softer and more hydrated skin.
For Very Very Dry Skin: CeraVe Moisturising Cream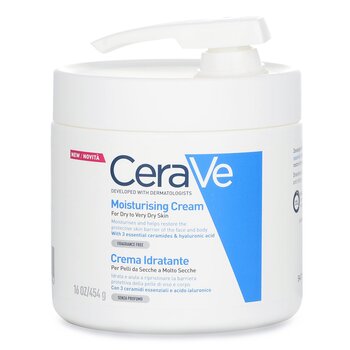 As we age, our skin can often become crepey and dry, which is a reflection of loss of elasticity and water loss, which this cream battles against. This moisturizer contains patent formulas which help restore the lost ceramides in dry and aging skin. And it is safe for all skin types.
As a gentle barrier-restoring moisturizer for very dry skin on the face and body, its rich and fast absorbing texture is so welcoming. Harnesses MVE Technology, a patented delivery system that continually releases moisturizing ingredients for 24-hour hydration.
Contains three essential ceramides to lock in moisture & maintain skin's natural barrier. Enhanced with Hyaluronic Acid to extra boost retaining power of skin's natural moisture.
For Irritated Skin: Avene Cicalfate+ Repairing Protective Cream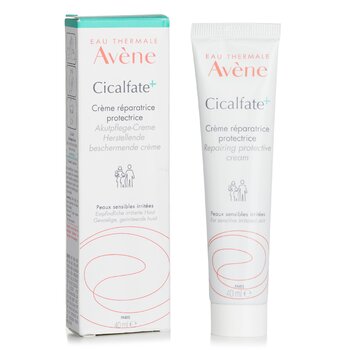 This cream was created to soothe burns, help wounds heal, and prevent and reduce scarring. But it also doubles as an incredible moisturizer for damaged skin barriers, scarring, and irritation. Making it the go-to choice for irritated skin looking for a great moisturizer.
Formulated with C+ - RESTORETM, a postbiotic restorative ingredient rich in proteins to nourish and help skin renewal. Contains Copper-Zinc Sulfate Complex to promote and maintain a healthy skin environment for optimal recovery.
After providing building blocks and environment for healing, this moisturizer is infused with Avene Thermal Spring Water to soothe, soften and calm skin. Maintains proper hydration levels for skin restoration. Child safe formula allow you to apply on any wounds and scar with no worries.
For Dewy Skin: Clinique Moisture Surge 100H Auto-Replenishing Hydrator
Who doesn't like glazed donut skin? I think no one will hate that dewy skin look. And this gel moisturizer is the key to getting dewy skin.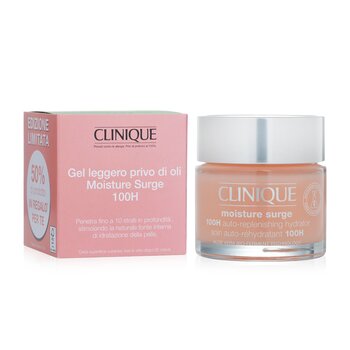 Lightweight, oil-free formula provides hydration that goes over 10 layers deep. Powered by exclusive aloe bio-ferment & Hyaluronic Acid that penetrate deep into skin's surface.
It deeply hydrates while leaving a lasting glow on the skin by delivering a 174% immediate moisture boost & keeps skin hydrated for 100 hours. Brand's Auto-Replenishing Technology that helps skin create its own internal water source to continually re-hydrate itself.