[Christmas Festive specials] Gift Ideas for perfect present
Show Menu
Christmas is here, so is the season for gifts. Strawberrynet is excited to offer you a gift guide 2022. Christmas gifts ideas for beauty lovers are far beyond hand creams.
We asked for advice from our staff and beauty editors. We've combed through our archives to come up with beloved Coffrets and Gift sets. So you can get the perfect Christmas present for your beloved ones.
The best Christmas Gifts for Her
Some say looking for Christmas gifts for women is hard. So we are here to help you pick the unique gifts for your lover and family members.
Floral lovers: L'Occitane Cherry Blossom Discovery Collection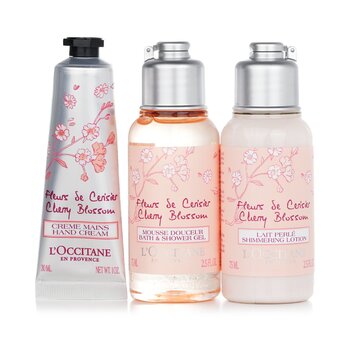 The set includes a small size of each of Shower Gel, Shimmering Lotion and Hand Cream. All formulated with L'Occitane's formula of shea butter and other nourishing ingredients from Provence. And all the goodness wrapped in vibrantly designed packaging.
Treat your favorite girl with this set, and let her bathe in the delicate faint scent of cherry blossom.
For mothers: Darphin Radiant Journey Set
Let the greatest women in your life shine and radiate youth this year with the Darphin Radiant Journey Set. The set is full of line removing goodness formulated with natural floral and botanical extracts.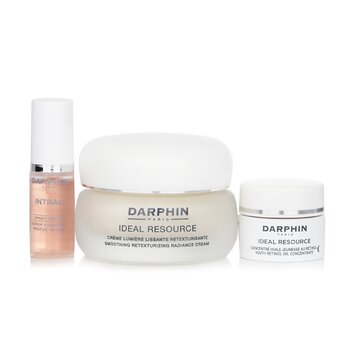 Use the serum in the morning to fuel your skin and prepare your skin for any environmental stress. High Potency The Calm Complex eliminates irritation and wrinkles. Along with yeast extract for strong age skincare.
Use the velvety Ideal Resource Smoothing Retexturizing Radiance Cream and encapsulated retinol oil together at night. This re-texturizing and brightening combo contains Line Polish Complex, boost skin renewal at night and keep skin plump.
Makeup love: Yves Saint Laurent Touche Eclat Set
Let the MUA around you put on her best look with this YSL Touche Eclat Set. Ultimate concealer for brilliant & flawless looking eyes, and the most classic red lip in one set.
The concealer helps hide dark circles from work and party, at the same time nourish her delicate skin. Highly pigmented lips color that is so long lasting, blended with botanical extracts to ensure comfortable wear.
The Unique Christmas Gifts for Him
Spice him up: Roger & Gallet Jean Marie Farina (Extra-Vieille) Coffret
This coffret set includes one Eau de Cologne and one perfumed soap. The citrusy spice note of Jean Marie Farina (Extra-Vieille) is subtle and tilt to unisex. So you can use his fragrance once in a while too.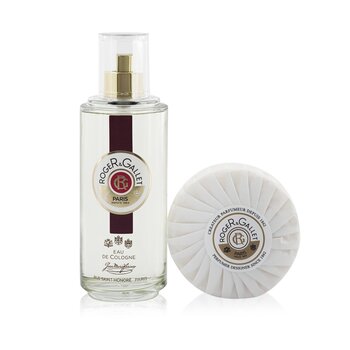 The soap is enriched with essential oils to preserve skin's moisture balance without over-drying. Offering the best foaming experience for a nice relaxing bath.
Active Refresh:Biotherm Aquafitness Refresh & Revitalize Set
This set is the perfect Christmas present for the gym and exercise lover around you, and support his day to day adventure.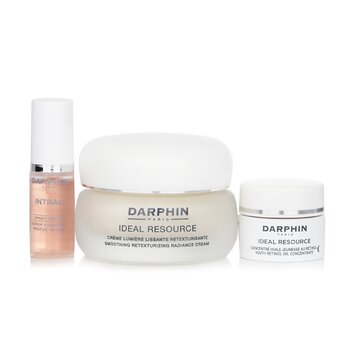 Put on Day Control 48H Protection Roll On at day start to reduce bacterial development and underarm moisture.This strong deodorant is infused with Allantoin for repairing, soothing and moisturizing skin.
Cleanse off the sweat and impurities after one day of work and exercise with Homme Aquafitness Instant Revitalizing Shower Gel. Formulated with ocean water and oligoelements & minerals. Instant freshness and revitalizing effect, while nourishing his skin.
Best gift idea for couple
Picking gifts for a couple can be even trickier, because you need to consider the love and hate of two people. Don't worry, we got some gift guides for you.
Uplifting pick: Apivita Uplift Your Mood Toning & Revitalization Set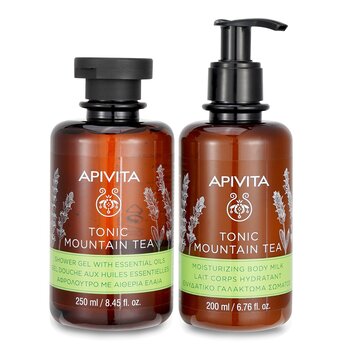 This practical and handy set consists of A Tonic Mountain Tea Shower Gel and a Tonic Mountain Tea Body Milk. Formulated with propolis extract for a mild antiseptic effect and protects skin from oxidation. Scented with bergamot & eucalyptus organic essential oils, it is promising on uplifting someone's mood.
Calm and subtle: Elemis A Tale of Bath & Body Set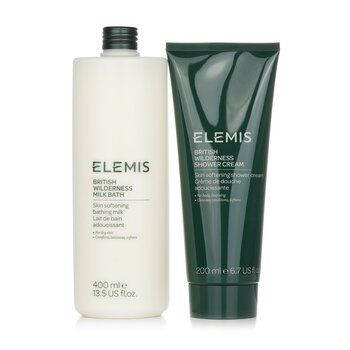 This Bath & Shower duo gift set transforms everyday ordinary bath routine into a relaxing escape. Scented with Black Hemp and Patchouli, this woody, calming milk bath and shower cream is skin nourishing goodness. Leaving skin moisturized and softened.