Drunk Elephant Must haves! Best skincare routine
Show Menu
We have introduced Drunk Elephant once in our clean beauty special before. We have to introduce it again, because of its brand philosophy worth noticing in a world full of "Natural Ingredients" and "Organic Skincare" now.
Brand Philosophy
Drunk Elephant created their product focusing on biocompatibility. No matter if it is natural or not, as long as it benefits the skin. Turning their focus to healthy pH levels, formulation that skin recognizes and structure that penetrates through skin.This can support and maintain skin's acid mantle!
They also make sure their product won't contain anything suspicious. From essential oils, alcohols and silicon; to chemical sunscreens, fragrance and SLS. So that you won't poison your skin, still thinking you are caring for them.
Skin Smoothies
Drunk Elephant treats all their routine suggestions as smoothies. Because you can pick the routine that fits you, mixt them in your palm and apply them all at the same time.
Just like blending up a healthy smoothie for your guts for breakfast and dinner. Nourish your skin with their smoothies! Read on and learn more about their recipes.
Drunk Elephant's smoothie recipes can have different variations, but formulated around just a few products. So you can minimize your skincare collection, without sacrificing precision. Below are the 7 products you need to form 8 smoothie formulas for your skin!
Top 7 Must Have Drunk Elephant Product
The all rounder: Drunk Elephant B-Hydra Intensive Hydration Serum
This lightweight, ultra-hydrating facial serum is the core product for many Drunk Elephant's skincare smoothies! Powered by Pro-vitamin B5, a humectant that draws hydration to improve skin's barrier function.Infused with Pineapple Ceramide to boost luminosity of skin.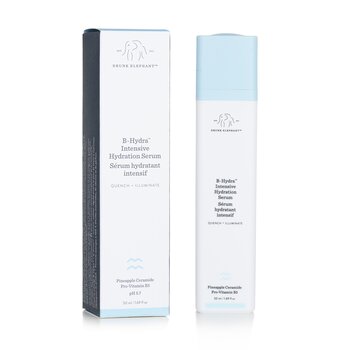 Quench thirsty skin with just one pump for 24 hours, also improving skin tone and complexion. Firm skin up and say goodbye to fine lines with this.
To the rescue: Drunk Elephant Lala Retro Whipped Cream
A multi-tasking rescue facial cream with an ideal pH of 5.2 for tired, dry skin. Featuring rich, luxurious, whipped texture that absorbs quickly. Save your skin from dull and dry in just one pump.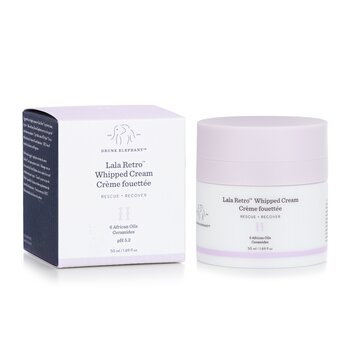 Formulated with six African oils & a plant ceramide complex, to provide replenishing barrier support. Reinforcing skin's acid mantle & defending against the effects of everyday stressors. Enhanced with antioxidant-rich fermented green tea to combat signs of aging
Blended with Sodium Hyaluronate crosspolymer and omega acids that easily soaks in to release and retain intense hydration. Must have for any skin routine that need long-lasting moisture.
Daytime must have:Drunk Elephant C-Firma Fresh Day Serum
A super potent 15% Vitamin C day serum, designed to be mixed by you before its first use. This maximize the potency of its delicate ingredients while keeping the formula fresh. Just one pump at a time and help you shine through the day.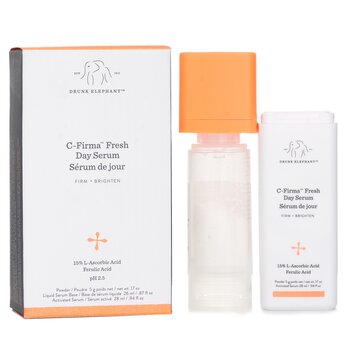 Packed with a potent antioxidant complex of 15% l-ascorbic acid, 0.5% ferulic acid & 1% Vitamin E. Infused with pumpkin ferment extract & Sodium Hyaluronate crosspolymer.
Firm and brighten skin while minimizing the signs of photo-aging & damage caused by pollution & other environmental stressors. also help dissolve away dead skin cells to smooth out complexion. Then Hydrate and smooth skin.
Night care must have:Drunk Elephant T.L.C. Framboos Glycolic Night Serum
This skin resurfacing gel serum is formulated with patent T.L.C. FramboosT AHA blend: Glycolic plus tartaric (T), lactic (L) & citric (C) acid. Gently exfoliate away dead cells and dull skin. Cleaning out pathways for other skincare products.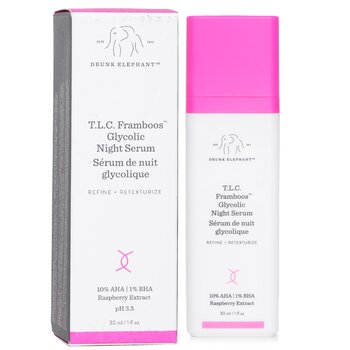 Boosted with Salicylic Acid (BHA) that loosens sebum to unclog pores while soothing skin; and Raspberry Fruit Extract to re-hydrate & relieve skin while fighting free radical damage with antioxidants.
Nourishing oil:Drunk Elephant Virgin Marula Luxury Facial Oil
Drunk Elephant Virgin Marula Luxury Facial Oil is crafted with proprietary raw, cold-press extraction and filtration process for the purest & most concentrated form of oil. Super-absorbable texture dissolves quickly into skin and won't clog pores.
Just 2-3 drops and wave damaged skin good bye. It also work for the most sensitive skin type. So don't worry.
Brightening oil: Drunk Elephant A-Gloei Maretinol Oil
Unlike the last facial oil, this one is infused with a dose of retinol. Tilting towards clarifying and refining side. So it works even better for blemished and aging skin. Evens out tone, reduces discoloration and boosts skin's natural glow with just 2-3 drops!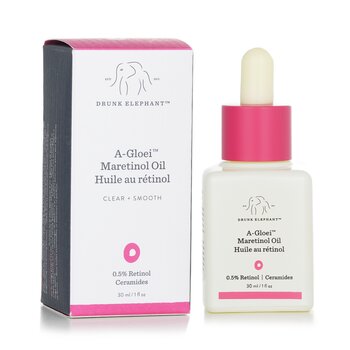 After resurfacing, ceramide and anti-oxidant- & omega-rich virgin marula oil nourish the new skin cell. Offering essential moisture and reducing the appearance of redness. Also replenish skin barrier & improve elasticity.
For peptide lover: Drunk Elephant Protini Powerpeptide Resurf Serum
As one of the hot selling items of the brand, this radiance-renewing facial serum is the must have for peptide lovers! Formulated to the optimized pH value of 3.5, it makes your skin bounce with just one pump a day.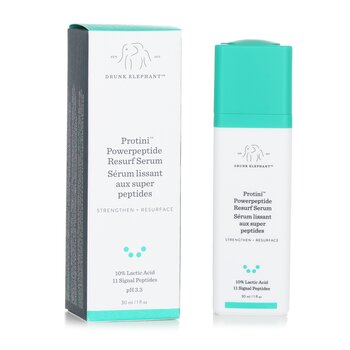 Contains an ultra-concentrated blend of 11 peptides to target a dull, uneven complexion. Provides a dramatic improvement in the appearance of skin's texture, tone and firmness! Further reduces the appearance of fine lines, sun damage & enlarged pores.
Combines plant-derived growth factors & supportive amino acids with exfoliating 10% lactic acid to make your skin look extra fresh. Then replenish hydration levels with snow mushroom extract, sodium hyaluronate & sodium PCA. Finally lock it with your enhanced skin barrier.
Skincare Routines you need (AKA your skin fav smoothies)
We have sorted out four must-try skin care combinations each for day and night. Included simpler but not sacrificing efficacy combo. Take care of your skin even if you are in a rush in the morning, and no matter how tired you are at night. Right amount of product can refer back to the introduction above.
Best Day Skincare routine for Radiant skin
C Firma + B Hydra + A-Gloei
C Firma + B Hydra + Lala Retro
C Firma + Protini + Virgin Marula Oil
C Firma + B Hydra
Best Night Skincare routine for smoother skin
TLC Framboos + B hydra serum + A-Gloei
TLC Framboos + B hydra serum + Lala Retro
TLC Framboos + B hydra serum + Virgin Marula Oil
TLC Framboos + Lala Retro