[Haircare pro tips] How good is the super hyped DR ZERO?
Show Menu
There are so many anti-hair loss products for men on the market, it will take a lot of time and money to find really useful hair care products. Introducing Japanese professional hair care DR ZERO for the gents today!
Although DR ZERO is an open shelf brand, the formula is not sloppy. And there are different product lines to support men who suffer from hair loss due to a variety of reasons, ensuring that the right care is used on everyone's scalp.
Read on and learn about the top lines of DR ZERO!
Must Haves - DR ZERO REDNICAL
As the flagship series of the brand, DR ZERO REDNICAL is very popular among both men and women. And they all say that it is super effective in preventing hair loss, stimulating hair growth and revitalizing hair after use. Visible reduction in hair loss in just two weeks!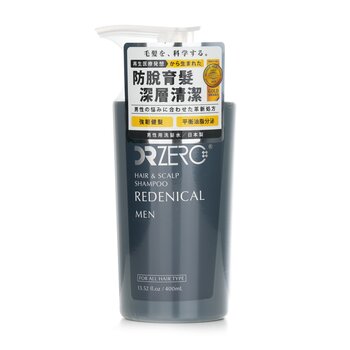 DR ZERO Redenical Hair & Scalp Shampoo is not only loved by users and has so many positive word-of-mouth on efficiency. But also won the MONDE SELECTION 2019 Gold Award in the World Quality Evaluation Awards!
Based on the Swiss award-winning patented ingredient Redensyl, plus 8 kinds of sebum care ingredients, it can effectively reduce excessive oil secretion caused by the scalp. At the same time, it prevents sebum oxidation and improves men's hair loss problems caused by excessive scalp oil.
Finally, 3 different anti-inflammatory and antibacterial ingredients are infused to reduce scalp itching and hair growth environment. Scutellaria baicalensis root extract and amino acid cleansing ingredients can fully cleanse the scalp while moisturizing, preventing dry scalp from causing hair breakage.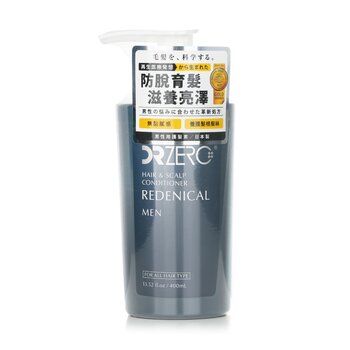 After cleansing of the dirt and impurities, use Redenical Hair & Scalp Conditioner to further provide nutrients for the hair and scalp. Infused with Piroctone Olamine to improve dandruff and stimulate hair growth.
At the same time, it is combined with Scutellaria baicalensis root extract beta from safflower to provide proper moisture to hair and scalp and resist environmental stress.
Finally, 10 kinds of amino acid and naturally extracted essential oil are added to stimulate hair growth. The whole formula is then encapsulated by Liposome nanocapsule technology. Penetrates deeply into the hair and scalp to really solve the problem from the root and make the hair root stronger.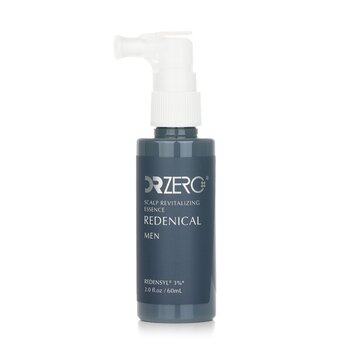 To really speed up the process to look good during Chinese New Year, incorporate Redenical Scalp Revitalizing Essence into your hair care routine!
Contains a high concentration of 3% Swiss award-winning patent ingredient Redensyl, an ingredient with clinical data shows that the hair growth rate is 1% higher than minoxidil. As a core ingredient, Redensyl reactivates the hair growth cycle while rebalancing the anagen/telogen ratio.
Contains 3 kinds of ingredients such as ginseng root extract that can promote blood circulation, and strengthen the delivery of nutrients to the scalp. Netizens said after using it for a month that their hair grew noticeably, and the problem of easy breakage of hair was also reduced.
Stop Dandruff - DR ZERO CLEARGAIN
Scalp problems not only affect your appearance, it also causes hair loss! And DR ZERO CLEARGAIN focuses on men's dandruff, itchy scalp, and associated hair loss. This series also work like magic on men with allergic redness and related hair loss.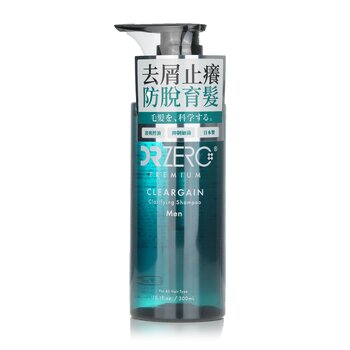 DR ZERO Cleargain Clarifying Shampoo in addition to the patented ingredient Redensyl, Piroctone Olamine, the highest concentration of exo pharmaceutical product, is added to effectively relieve allergic redness. Also improves dandruff from the root and rebalances dry scalp.
At the same time, collagen, amino acids, hyaluronic acid, elastin, and other proteins are used to stimulate the growth of fibroblasts. Combined with ingredients that inhibit 5α reductase to improve hair loss problems such as "male pattern baldness" and stimulate hair growth.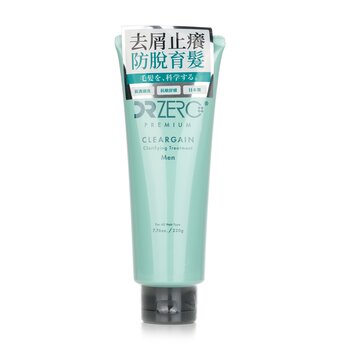 After cleansing of the dirt and impurities, use Cleargain Clarifying Treatment to further improve scalp health. In addition to inhibiting 5α reductase, it is also rich in white peony root and flavescens root, which can nourish hair and strengthen and improve scalp problems caused by hormonal imbalance.
Refresh scalp with cooling menthol! Finish with Involucrin Care to strengthen the scalp barrier function, protect keratin and form a protective layer. Strongly inhibits excess oil and locks in moisture.