Kylie by Kylie Jenner Products You Need to Try
Show Menu
If you are looking for high-quality makeup products that will give you a beautiful look and last all day, then you need to check out the line of cosmetics from Kylie Cosmetics. Kylie Jenner is one of the most influential beauty entrepreneurs in the world, and her cosmetics line, Kylie Cosmetics, has been a major success.
5 Must have Kylie Cosmetics Products
With a wide range of shades, textures, and finishes, this brand has something for everyone. With so many amazing products to choose from, it can be hard to decide which ones you should buy. Read on to find out our top picks for best of the best when it comes to Kylie Cosmetics!
KyBrow Kit: Brow Pencil and Brow Gel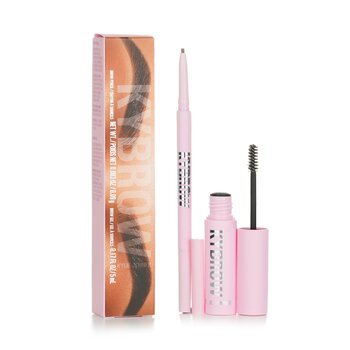 Perfectly shaped brows add definition to your face and make it look much more polished than before.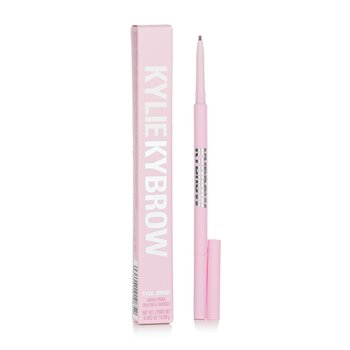 Kylie By Kylie Jenner's brow pencils give you control over how bold or subtle you want your brows to be while filling them in quickly and easily without getting too dramatic or overfilled looking. Formulated with brow-loving ingredients like Ginseng Extract & Shea Butter to nourish natural brow.
The Brow gel is flexible, quick-drying & non-sticky. Helps lock in color & sets brow hairs for the perfect long lasting look. Rub-resistant, no stiffness & flake-free means you can be the star of the party for the whole night.
Kyliner Liquid Liner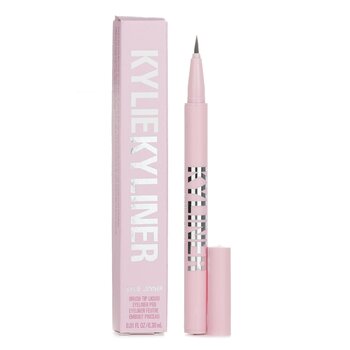 For those who prefer liquid eyeliners over pencil ones, these liners are perfect - they glide on smoothly while giving you maximum control over their application process so that each line comes out perfectly even every time! And don't forget about their staying power - these babies don't budge throughout the day no matter what kind of environment you might find yourself in.
High Glosses by Kylie Cosmetics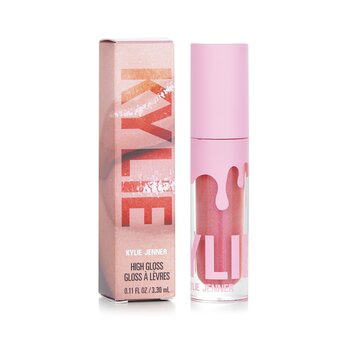 These high shine glosses will give your lips a glossy finish without feeling sticky or tacky like some glosses do. It glides on seamlessly to leave lips luminous & glossy without stickiness. They come in an array of colors from nude beige to vivid pink and provide up to six hours of lasting moisture thanks to their hydrating formula infused with Vitamin E and jojoba oil.
Features a buildable texture that can be worn alone or layered over lipstick. Easily layers coats to go from a soft natural shine to an intense multi-dimensional glow. Create you signature lip look with your favorite lipstick.
Kylie Matte Lip Kit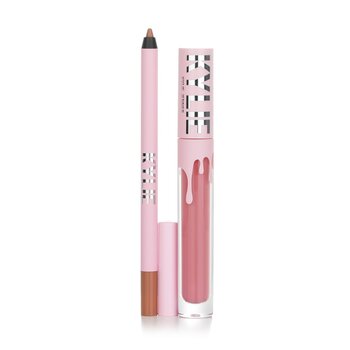 If you're looking for a lip color that will last all day and night, the Kylie Lip Kit is definitely a must-have! So this one is a true no-brainer. The lip kits come with a matte lipstick and matching lip liner and they have created some of the most iconic looks in the beauty industry. The ultra-hydrating lip liner to keep your lips looking perfect for hours.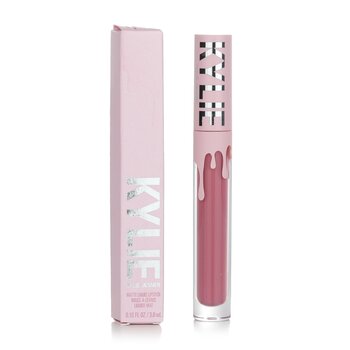 The true matte formula of the liquid lipstick glides on effortlessly & offers 8-hour wear without drying lips! Sets quickly on lips with one swipe & delivers a non-sticky finish, while shape & structure lips with full & highly pigmented coverage.
Lip Liner is coming back and loved by makeup lovers all over social media. This ultra-creamy lip liner provides an intense, matte, velvety & glossy color payoff. Brings more definition by sculpting lips while Prevents lipstick from smudging & resists transfer when worn with a face mask.
There are so many shades to choose from that you're sure to find one that works for you! Plus, they last all day long and won't smudge or fade away easily. Both scented with a light & delightful vanilla aroma, to lift your mood up.
Kylighters
These highlighters come in 6 different shades and give your face an instant glow-up! From warm golden tones to cool pinks, whether you're going for a subtle shimmer or want something that really pops, these highlighters can do it all. Plus, they can be used as eyeshadows too!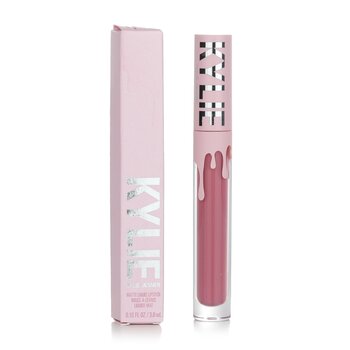 Developed with the unique gel-to-powder technology to give a silky sensation & highlight skin instantly. Highlight your best features with these ultra-pigmented highlighters. The silky pure-pearls formula to blur skin & recreate multi-dimensional glow.
Easily blendable talc-free formula gives the powder an excellent skin adhesion without looking powdery on cheeks or drying out skin. Also won't clog your pores!
4 Must have Kylie Skin Products
Skin Care is important aside from makeup to give perfect looks. If you're looking for skin care products that are both effective and affordable, look no further than Kylie Skin.
Kylie Jenner's skincare line, Kylie Skin, is the talk of the town. After launching in 2019, it has quickly become a staple in many women's beauty routines, regardless of age or skin type.
Kylie Skin Makeup Melting Cleanser
Makeup removal is important. Bear this in mind and use this Makeup Melting Cleanser to cleanse without drying skin.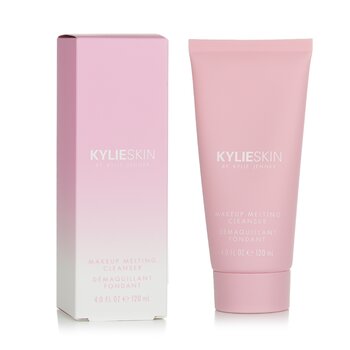 Cream-to-oil balm texture gently helps melt makeup & impurities. The formula contains a blend of skin-loving botanical oils that provide a refreshing aroma when cleansing. Blends with olive oil for effective moisturizing and Glycerin to lock it all in.
Kylie Skin Vitamin C Serum
This lightweight serum is packed with vitamin C and other antioxidants to help protect your skin from environmental damage while also brightening and reducing the appearance of fine lines and wrinkles. Plus, its non-greasy formula makes it ideal for all skin types.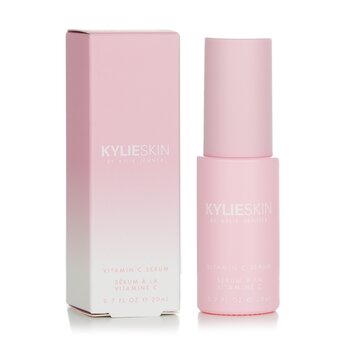 Containing 15% stabilized vitamin C as well as ferulic acid, which helps to brighten the complexion and reduce signs of aging like fine lines and wrinkles. Plus, it also includes hyaluronic acid which helps to hydrate the skin; Glycerine & Safflower Seed Oil to lock in moisture. This product is great for anyone who wants brighter, younger-looking skin!
Kylie Skin Face Moisturizer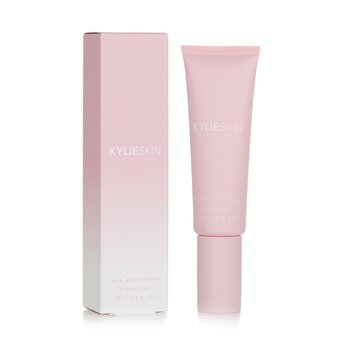 This vegan, indulgent facial moisturizer packed with skin-loving ingredients. Lightweight moisturizer formulated with a blend of humectants & emollients to hydrate skin without any heaviness, greasiness, or oiliness.
Shea butter moisturizes naturally with fatty acids to help smooth skin. Sodium Hyaluronate enhances plumpness of skin while Banana Leaf, Oat Bran Extract & Orange Peel Extracts care and soothes skin. Finally lock all to goodness in your skin with Glycerine.
Kylie Skin Hydrating Face Mask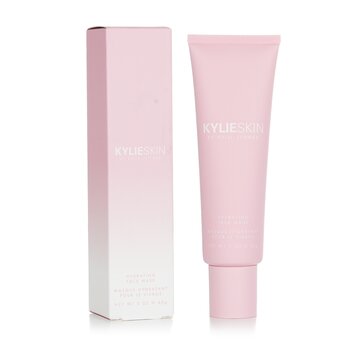 This luxurious hydrating face mask is perfect for dry, dull skin in need of some serious TLC. Its creamy formula helps moisturize and nourish your skin while also providing antioxidant protection against environmental damage. Providing an intense boost of hydration that lasts all day long.
Formulated with Niacinamide for brightening and evening skin tone. Vitamin E and Shea Butter then moisturize skin while protecting skin from oxidation and free radicals.